Pharmaceuticals
Focus on neuropsychiatric, allergic, and digestive disorders
For many years, we have developed, manufactured and sold a variety of pharmaceutical products, such as antidepressants widely used in the medical field, "Choreazine," a treatment agent for chorea associated with Huntington's disease which caught the orphan drug designation, and anti-allergic agents that demonstrate superior clinical efficacy in treating allergic symptoms such as urticaria and bronchial asthma. We also have a therapeutic drug which accelerates the metabolism of tri glycerides for the treatment of liver diseases. In addition, we are working actively to create new drugs, including "Midafresa," an anticonvulsant launched in December 2014 as a new option for treating status epilepticus; and "Sabril," an antiepilepsy drug that went on sale in July 2016.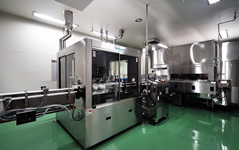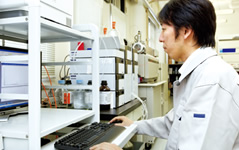 Development of new drugs already approved abroad for the domestic market
We are promoting initiatives for the domestic launch of drugs that have been approved abroad for valid treatment in response to cases in which a disease has no treatment or its treatment satisfaction is low. One of these is "Modiodal," a sleep disorder treatment drug.
Modiodal has already been approved and is sold in many countries worldwide. Alfresa Pharma obtained the manufacturing and marketing approval of Modiodal in January 2007 for the treatment of the excessive daytime sleepiness associated with narcolepsy for the first in domestic market. Now this pharmaceutical product is also prescribed for sleep apnea syndrome, approved in November 2011 and idiopathic hypersomnia, approved in February 2020.